Car rentals in Japan: Most popular car rental destinations
Rental car Japan: "The Land of the Rising Sun"
If you have planned to embark on a road trip through Japan by rental car, you can look forward to an exciting trip to a mystical country. Experience a variety of new impressions in Japan. With a rental car you will always be flexible and able to arrange your trip through Japan individually. You can find the right vehicle for Japan on Driveboo.com. You can book it from the comfort of your own home and then pick it up right after your arrival.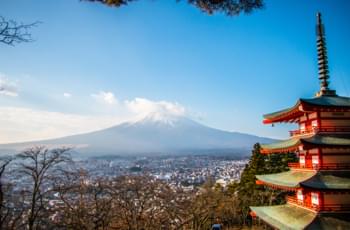 Take a look at Mt. Fuji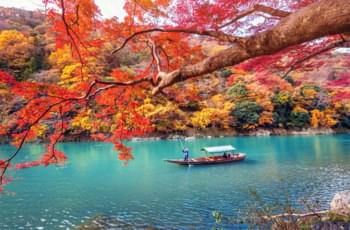 Autumn in Japan
What airports are there in Japan?
The table below gives you an overview of airports in Japan. You can pick up a rental car at these airports. In this way, you will be mobile from the first minute you arrive in Japan.
Japan's attractions by rental car
The culture of Japan unites a multitude of different influences from Asia, China and the western countries. Immerse yourself in an exciting and breathtaking world. Drive with the rental car to your individual desired destinations and enjoy your journey through Japan.
THE CAPITAL TOKYO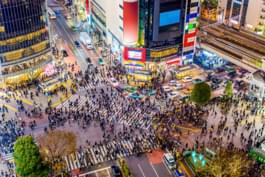 Discover Tokyo
Tokyo is Japan's hectic capital which you won't be able to get out of your mind when you visit it. Climb the Tokyo Skytree, Japan's tallest tower, and enjoy a magnificent view over Tokyo. Also visit Sensoji Temple and the Digital Art Museum or watch the famous Shibuya junction. If you need a little rest from all the hustle and bustle, you can take a Zen meditation session. There won't be any time for boredom when visiting Tokyo!
AKAN NATIONAL PARK
Akan National Park is Hokkaido's oldest national park. Enjoy the diverse scenery as you drive to the eastern interior of the island in your rental car. Here you can experience unbelievably fascinating nature, with primeval forests, volcanoes and crater lakes. The perfect place to relax!
MORE PLACES TO VISIT
The following places and sights should be on your travel list as well: