Renting a rental car in Iraq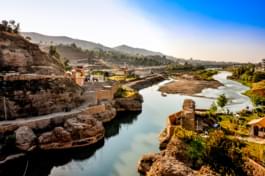 Beautiful landscape in Iraq
If you are looking for a rental car for Iraq, take a look at our portal Driveboo.com. Here you can compare the prices of the car rental companies and book your desired vehicle at the best price.
Look forward to an adventurous trip by rental car through Iraq.
Security Information Iraq
The Federal Foreign Office warns against travelling to Iraq. It has also called for immediate departure from some parts of the country. For further information, please visit the website of the Federal Foreign Office.
This should be noted:
Avoid demonstrations and large crowds in any case. You should always follow the instructions of the security forces.
These are the sights of Iraq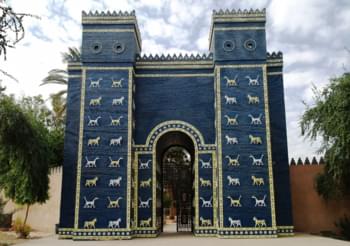 Ishtar Gate
If you should decide, nevertheless, for a journey to Iraq, you can reach the objects of interest flexibly with a rental car. Don't miss these highlights on your trip:
Citadel of Erbil
Ishtar Gate
Ninive
Imam Husain Shrine
Great Mosque of Samarra
Driveboo Tip:
Car rentals are available at Arbil Airport, Sulaymaniyah and Bagdad.