Rental car Iran: Experience 1001 nights up close
A round trip with a rental car through Iran is certainly not the first think on many people's bucket list. But the country on the Persian Gulf has some highlights in store for you. Book a rental car for Iran before starting your journey. You can do this comfortably from your sofa. Simply have a look at our portal Driveboo.com and choose the car of your choice at the best price for Iran. With the right rental car your adventurous trip through Iran can start.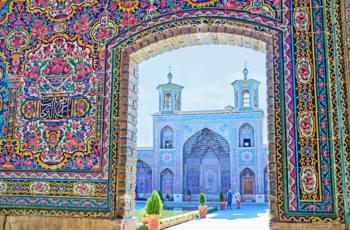 Nasir Ol-Molk Mosque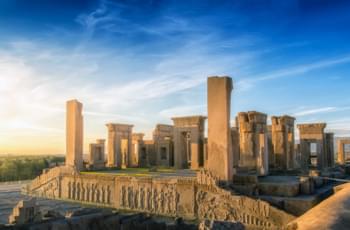 Persepolis, Iran
Short portrait of Iran
Capital: Tehran
Neighboring countries: Iraq, Turkey, Azerbaijan, Armenia, Turkmenistan, Afghanistan, Pakistan
Population: 80 million
Official language: Persian
Currency: Rial
What airports are there in Iran?
In Iran there are the following airports:
If you want to be mobile in Iran right from the start, you can pick up your rental car directly after your arrival at one of the airports.
Drive with the rental car to the highlights of Iran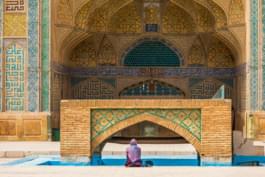 Woman in a mosque in Isfahan
Park your rental car in one of the streets and explore Isfahan on foot. The Imam Square in Isfahan is considered the second largest square in the world. Here you can have a picnic while watching the colorful hustle and bustle and immerse yourself in the exuberant atmosphere of the locals. A visit to the royal mosque Masjed-e Shah and the bazaar Basa-e-Bosorg is also worthwhile.
Yazd is a Persian desert town whose old town was almost exclusively made of clay. Here you should visit the Friday mosque, the fire temple and the water museum with the rental car.
Naqsch-e Dschahan
Golestan Palace
Bāgh-e Eram
Si-o-se Pol
Tschehel Sotun
Ālī Qāpū
Pasargadae