Car rental Hurghada: Discover the holiday paradise at the Red Sea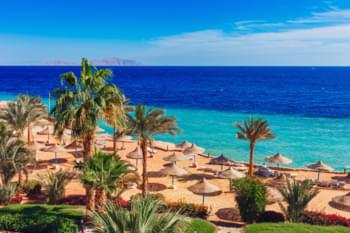 Hurghada is the largest holiday resort in Egypt and lies at the Red Sea. Book a rental car and explore Hurghada and the surrounding area on your own. Hurghada is best known among divers who will find their holiday paradise in the colourful underwater world of the coral reefs off the coast of Hurghada. With a rental car you can drive to your favourite beach or make an excursion to the pyramids. The best way to pick up your rental car in Hurghada is at the Hurghada Airport. In this way you can drive directly to your hotel and are not dependent on a shuttle. But Hurghada has so much more to offer than beautiful beaches and turquoise waters. Look forward to an unforgettable time and embark on a discovery tour in the holiday resort at the Red Sea. You can find the right rental car on our portal Driveboo.com. Here you can compare the prices of car rental companies and book the best offer online.
What are the options for my rental car?
Do you want a rental car that suits your needs and wishes in Hurghada? Then you have come to the right place! Use the search mask to set various filters and find the right rental car for your trip. You can choose from the following options:
Rental car model: SUV, compact class, minivan, small car, and more
Equipment: Air conditioning, automatic, all-wheel drive
Insurance benefits: Fully comprehensive insurance without excess, glass and tyre insurance, passenger accident insurance
Inclusive benefits: All kilometres free, fair fuel regulation (full/full)
Other options: Additional driver, one-way rental
We always recommend that you take out fully comprehensive insurance without excess. Even with experienced and careful drivers there can be damage to the car. With the fully comprehensive insurance without execss there will be no further costs for you and you can enjoy your holiday in Hurghada relaxed.
What activities are available in Hurghada?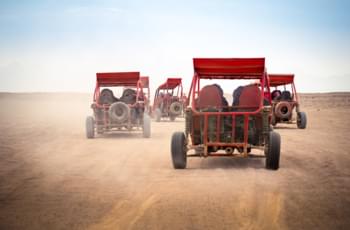 Buggy race in the desert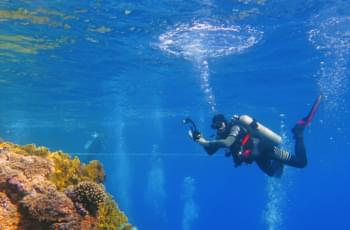 Go Diving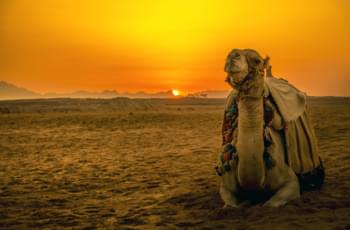 By camel through Hurghada's desert
Buggy Tour
Racers watch out: An adventure awaits you in the desert of Hurghada! Action enthusiasts can go on a desert tour with the buggy here. The vehicles usually offer space for driver and co-driver and it is a lot of fun to cruise through the desert. If you go on a tour at sunset you can enjoy a breathtaking view over the dunes. Fasten your seat belt and look forward to an action-packed buggy tour!
DIVING
Hurghada is a well known and popular destination for divers. From here you can either drive to the most beautiful spots by rental car or join a guided tour. There is a variety of routes to choose from, ranging from reefs to wrecks. Put on your diving mask and immerse yourself in the colourful underwater world.
Camel Tour
Take a camel trekking tour through the desert and other fascinating natural beauties in Hurghada. Get ready for an unforgettable ride into the sunset. The Arabian people have been travelling through the vast desert for centuries. On the back of the camels you will experience a completely new perspective.
Explore other popular places in Egypt by rental car
Sphinx and Pyramid in Cairo
You should not miss to visit other places in Egypt with your rental car. The capital Cairo offers beautiful promenades. Also a visit of the Sphinx and the pyramids of Gizeh should be on the program.
Safaga is the oldest harbour on the Red Sea. You can also relax on one of the dream beaches and enjoy the colourful coral reefs on a snorkel trip.
Do you want to enjoy bright sunshine all year round? Then you should go to El Quseir by rental car. Azure blue sea and beautiful beaches are waiting for you.
In the following table you will find an overview of the distance of the mentioned places from Hurghada.
By rental car to the Must-sees in Hurghada
Hurghada itself also has a lot to offer. So if you are tired of lazing around on the beach, visit one of the parks or sights in Hurghada. We can recommend the following highlights:
El Mina Mosque
El-Dahar Square
Mini Egypt
Port of Hurghada
Sand City Hurghada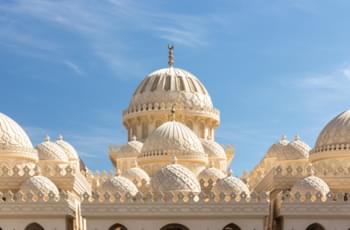 El Mina Mosque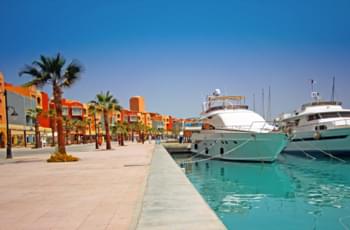 Port of Hurghada
Already found the right hotel for your holiday in Egypt?
A restful and unforgettable holiday in Hurghada requires not only the right rental car but also the perfect hotel. On Holidaycheck you can compare the offers of hotels in Egypt and book your dream hotel at the best price.
MietwagenCheck wishes you a relaxing and exciting holiday in Hurghada, Egypt!