Rental car Greenland: Discover the largest island on earth on your own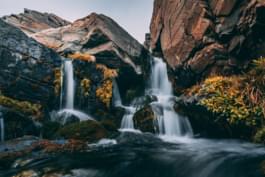 Discover the stunning landscape of Greenland
Are you an active holidaymaker and nature fan? Then book a rental car and discover Greenland on your own. Greenland lies between the North Atlantic and the Arctic Ocean and has an almost untouched nature. Get into your rental car and see for yourself as you drive through Greenland's countryside. You can book the right rental car before your trip to Greenland on Driveboo.com. Pick up the car of your choice in Atammik or at Nuuk Airport. With a rental car, you can enjoy your trip to Greeland to the fullest!
Which places should I visit in Greenland?
The ice fjord Ilulissat lies north of the Arctic Circle on the west coast of Greenland. The numerous sculptures offer an unforgettable sight. The best way to admire the icebergs is from the air while flying over them in a helicopter. Or experience the giants up close when you pass them with a ship.
The capital of East Greenland, Tasiilaq, lies in a valley surrounded by mountains. From here you can visit the flower field, which in the summertime has countless flowers and breathtaking waterfalls. A definite must-see in Greenland!
Kangerlussuaq
Qaqortoq
Igaliku
Qassiarsuk
Qeqertarsuaq
Sisimiut
Exciting activities for your Greenland trip
Greenland makes the heart of every nature lover and active holidaymaker beat faster. Look forward to an unforgettable journey and undertake the following adventures:
Whale Watching
Heliskiing
Dog sled ride
Snow scooter ride
Kayak tour
Fishing
Bathing in a hot spring
Marveling at the Northern lights and the midnight sun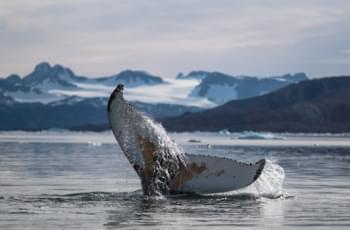 Whalewatching in Greenland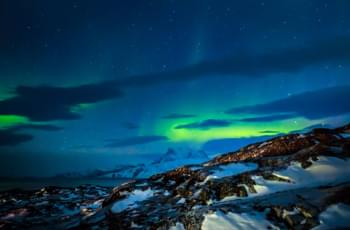 Northern lights in Greenland
What do I need to look out for in Greenland with my rental car?
If you want to explore the capital Nuuk and its surroundings with a rental car, then you should stick to the speed limits there.
These are the speed limits in Greenland:
In Greenland, many places can only be reached by plane or ship, as the cities are usually not connected by roads.