Discover French Guiana with a rental car
Have you ever heard of French Guiana? If not, then it's time for a road trip by rental car! French Guiana is located on the northeast coast of South America. Especially nature lovers will get their money's worth on a round trip with a rental car. Book your desired rental car today on Driveboo.com and start your holiday in French Guiana soon. You can pick up the rental car in Kourou, for example.
Things to know about French Guiana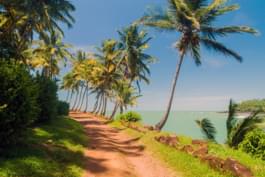 Discover French Guiana
These are the facts about French Guiana:
French Overseas Department
Capital: Cayenne
Area: 83,534 square kilometers
Number of inhabitants: 230.000
Currency: Euro
Neighboring countries: Suriname and Brazil
Temperature: 25 - 30 °C
In French Guiana there is a very high humidity with a lot of precipitation. The months of August to November are considered the dry season.
Explore the nature of French Guiana by rental car
More than 90% of French Guiana consist of rainforest, which is still almost untouched in many places. Here you can discover countless animal and plant species and visit spectacular waterfalls.
Visit the rainforest only with an experienced local guide!
In the mountains of French Guiana you will find isolated table mountains with breathtaking waterfalls. Leave your rental car and explore the mountains on foot. The highest peak is the 850 m high Bellevue de l'Inini. But also the Massif Tabulaire is worth a hike.
Which cities in French Guiana are worth a visit?
When traveling to French Guiana, beside the capital Cayenne, you should also visit Kourou and Matoury by rental car. The cities of Remire-Montjoly, Saint-Laurent-du-Maroni and Sinnamary are also worth a visit. And don't miss these places:
More sights in French Guiana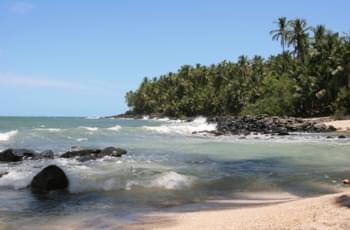 St. Joseph Island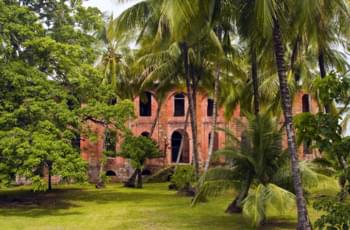 Hospital on Devil's Island
Devil's Island
Île Saint-Joseph
Fort Cépérou
Guiana Botanical Garden
Chutes de Fourgassier
Réserve naturelle régionale Trésor