Discover Durres and Albania with a rental car
The historical town of Durres, situated on the Adriatic coast of Albania, is, like the country itself, an insider tip for a beach holiday in the Balkans in the summer of 2020. The months of May, June, July, August and September bring warm summer temperatures to the seaside town, which you are otherwise only accustomed to from a trip to other tourist destinations on the Mediterranean such as the bordering Greece, Italy, Croatia or even Spain. Especially during the summer months the town is full of life and many attractions.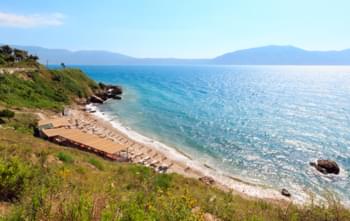 Albanian coast
With a rental car you can easily visit all the beautiful beaches on the Albanian Riviera without having to depend on expensive means of transport like taxis or buses. On Car Driveboo you can easily compare online and from home, directly available rental cars for your trip to Durres, Albania and then make a booking. There are no hidden surprises on site, you will get a rental car at the conditions you booked. Albania in general is a great country to visit with a rental car, as the road network has improved a lot in the last years, while you can still experience untouched nature, far away from mass tourism and high prices. Discover all sights flexibly for your individual journey in which you are clearly in the driver's seat.
Durres a cultural highlight in the Balkan
Away from the beach and the sun, there is also a lot to do in the seaside town of Durres. You can do a lot of cultural activities, if you need a short break from the beach.
What can you do in Durres, Albania?
In only 5 km you can reach the basilica in Arapaj with your rental car
the amphitheatre takes you back to ancient times and was a chance find in the garden of a citizen of Durres. It is currently under discussion whether it should be included in the UNESCO World Heritage List. In the museum itself you can visit numerous finds, which are constantly being expanded.
If you want to experience even more culture, you should visit the archaeological museum in the village of Durres.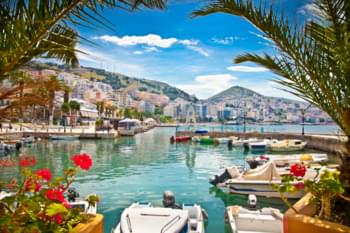 Saranda
As the Albanian Riviera stretches even further south and you have all the freedom you need with a rental car, we have listed below some more travel destinations that you should not miss. The towns, Sarranda and Ksamil, are also located on the coast and are only a few kilometers away from each other, so it is worth connecting them all at once.
Once you arrive in Sarranda you should not miss the famous Blue Eye of Albania. The mountain lake can only be reached by car or taxi, so it is perfect for a trip with a rental car. The small fee per car is 1.50 € and is worth every cent!
Which operators offer your car hire in Durres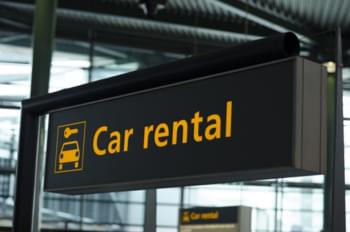 Choose among a pool of top partners
We have carefully selected our partners for you, as in any other place. When we choose our partners, we take a close look at the price-performance ratio, the quality of service, the safety of the rental cars offered and, of course, how attractive the options for picking up the cars at the particular locations are. With our filter options we try to customize your search even more accurately. Also take a look at our ready-made, suggested service packages, in case you are wondering which filters we would recommend.
The following partners are available to select from in Durres:
Addcar
Albania Rac
Enterprise
Surprice
We at Driveboo wish a good and safe ride!