Car rentals in Czech-Republic: Most popular car rental destinations
Rent a car in Czech Republic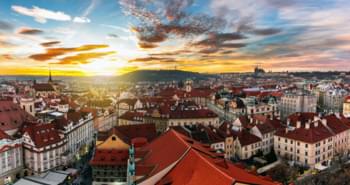 Sunset in Prague, Czech Republic
Compare the offers of car rental companies in Czech Republic online and book a cheap rental car. The Czech Republic is rich in culture, natural beauty and history. About six million tourists visit the country every year. Especially Prague, the capital of the Czech Republic, is visited by many city tourists. Get yourself a rental car and explore the Czech Republic on your own. You can find the right vehicle on Driveboo.com.
We wish you a pleasant and safe journey with your rental car and lots of fun in the Czech Republic!
Car rental Czech Republic: Where can I get my rental car?
In Czech Republic you will find car rentals at the following locations:
Kosmonosy
Mladá Boleslav
Úsobrno
Explore the highlights of the Czech Republic by rental car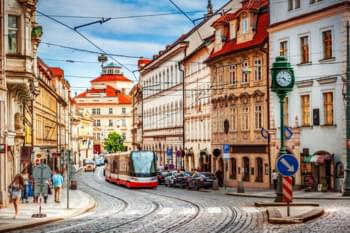 In the streets of Prague, Czech Republic
If you are travelling in the Czech Republic by rental car, you can drive flexibly and independently to all your desired destinations. What about the following sights:
St. Vitus Cathedral
Wenceslas Square
Sedletz Ossarium
Dancing House
Prague Castle
Charle's Bridge
Czech Republic - country with lots of culture & history
Although the public transport network is well developed, renting a car in the Czech Republic is more flexible. You can make trips to the city of Pilsen, which is famous for its brewery. With a rental car you can also easily drive inland and enjoy the Bohemian cuisine. However, the driver of the rental car should not try the tasty strong beer, because in the Czech Republic the zero-alcohol limit applies. You should also make sure that you do not park your rental car on streets with yellow solid lines, because it is not allowed to park there.