Book a rental car and explore Chiapas on your own
The Mexican state of Chiapas has something to offer for every taste and is ideal for a road trip by rental car. Whether a walk through the jungle to adventurous ruins or a relaxed hike to one of the waterfalls - in Chiapas you will definitely not get bored. Book your dream car on Driveboo.com and look forward to an unforgettable adventure in Chiapas. Upon arrival, you can pick up your rental car either in the cities of Tuxtla Gutierrez and Tapachula or at Palenque International Airport, Tapachula International Airport and Francisco Sarabia National Airport.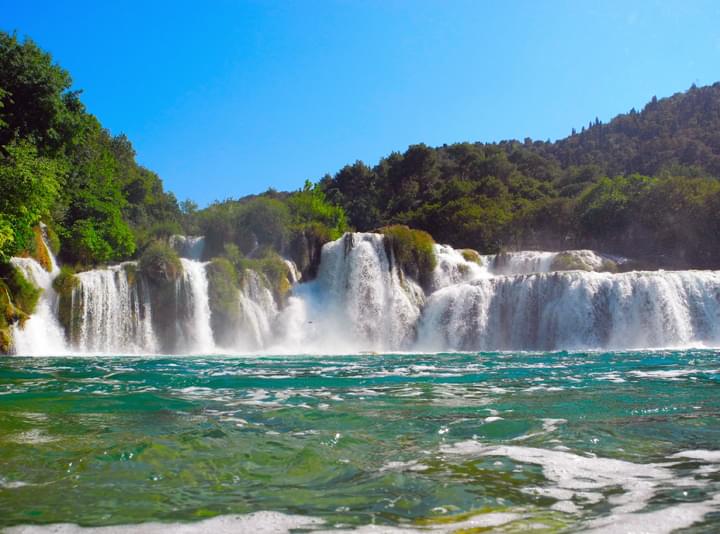 Discover exciting waterfalls in Chiapas by rental car
Pick up your rental car directly after your arrival at a pick-up station at the airport. You'll be mobile in Chiapas from the moment you arrive and you won't have to wait for public transport.
What additional options can I book for my rental car?
With the rental car to the highlights in Chiapas
Book a rental car for Chiapas and explore the Mexican state flexibly on your own. Drive to all your personal destinations of your choice. You shouldn't miss these sights:
Maya temple town of Palenque
The Mayan ruins are located in the middle of the rainforest in Palenque. Drive to the fascinating ruins by rental car and feel like Indiana Jones on a discovery tour.
Dive into the crystal clear blue water of the waterfalls and have a swim in the natural pools. If you go a bit further, you will reach a waterfall in the jungle, called Misol-Ha. Enjoy the peace and quiet of this idyllic spot and treat yourself to a little relaxation.
Sumidero Canyon National Park
Bonampak
Yaxchilán
Lagunas de Montebello National Park
Toniná