Discover the beaches of Cayo Coco with you rental car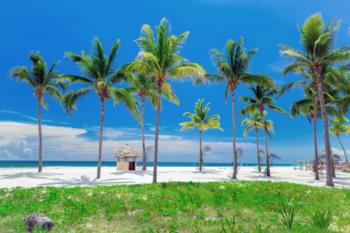 Cayo Coco is a small beautiful island which is located in the Atlantic Ocean. The island is highly interesting for all of you who want to enjoy the sea, sun and relax at wonderful beaches. With Driveboo you can find the perfect rental car for your next journey. Find the hidden spots and discover the island and its beaches at your own pace. Beside a lot of opportunities to just chill at the beach Cayo Coco offers many sights and activities. It's worth renting a car, since the island is not very big. Like this you can get anywhere without any problems. Compare different rental cars online at Driveboo, find suitable cars and enjoy your time on Cuba.
Rental cars - insurance and deposit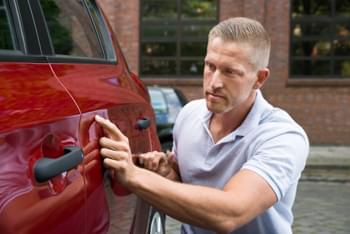 Why do I have to pay a deposit when renting a car? Usually all car rental stations require you to make a deposit on your credit card when you pick up the car. Like this the car rental station can be sure that clients drop off the car without any damages. In case of damage the amount of the deposit will be withhold. Usually car rental stations just accept international Credit cars for paying the deposit. If there is no damage, the amount will be refunded immediately after the vehicle has been returned. In case of damage it depends on your booked insurance. Did you book fully comprehensive insurance without excess? The supplier will reimburse you the retained deposit. In case your offer just includes fully comprehensive insurance with self-payment, the deposit will not be reimbursed by the supplier. We therefore recommend that you book full cover. This way you won't need to pay for any damages.
What can I discover on Cayo Coco?
Cayo Coco is an island surrounded by water. There are two ways how holidaymakers experience the city - the best thing to do is to combine both. You can relax every day on a different beach and enjoy a quiet beach holiday, but you can also be active and constantly discover something new. Here you can find different beaches and activities.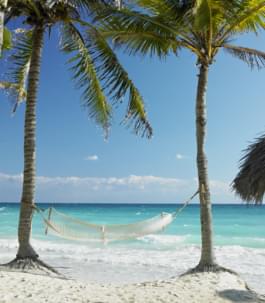 El Baga Nature Park
Beaches
Climbing park Rocarena
Glass Bottom Boat
Kite surfing
Diving
Cayo Guillermo (approx. 30km distance)
The exciting thing about renting a car is that you can just start driving. Plan your destinations beforehand, but nothing will stop you to just enjoy small villages on the road or natural areas. Which time of the year is the best to travel? The temperatures on Cayo Coco are constant all year around. Starting from May until October the temperatures are the highes though – not just on land but also in the water. At the same time you can expect also some rain during these months.
Language – important words for your rental car journey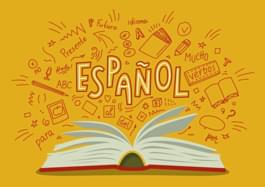 As Cayo Coco is a part of Cuba the official language is Spanish. Most people are able to speak English. In tourist areas people sometimes tend to speak German, French or Russian. Even though you won't have any inconveniences traveling around, it is still nice and helpful to know some Spanish words regarding your car rental.
What to keep in mind when driving in Cayo Coco
Driving in Cayo Coco is quite relaxed due to low speed of driving. The maximum speed is 100 km/h in highways. On roads outside the city center the maximum speed is 80 km/h, but since the roads are not very new and have many potholes you should generally drive more cautiously. In urban areas you can drive at most 50 km/h. In Cuba and also in Cayo Coco the minimum age to drive a car is 21 years. The signs are not very reliable, so it is always a good idea to have a map with you.