Rent a car and discover the Castile-La Mancha region
The region Castile-La Mancha with its capital Toledo can be explored perfectly by rental car. The beautiful region, land of Don Quijote de la Mancha, has an important cultural heritage, with cities like Cuenca and its famous Casas Colgadas or the Cathedral and Alcázar of Toledo. With our Driveboo price comparison you have the opportunity to compare your vehicle for your holiday in Castile-La Macha easily and quickly. This way you can find a cheap rental car and explore Castile-La Mancha on your own.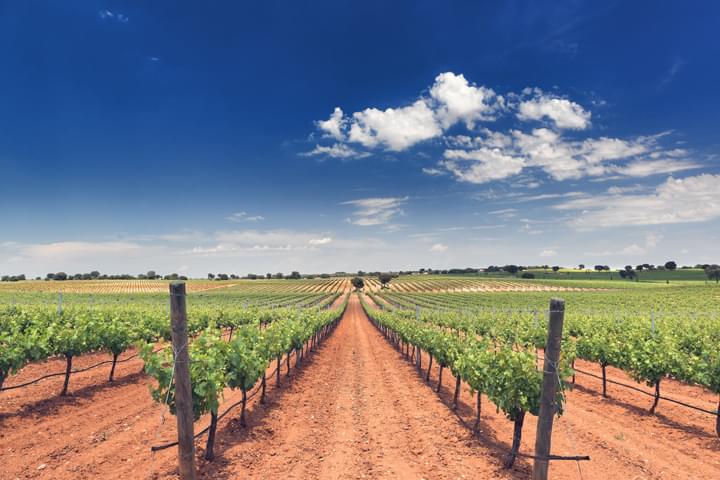 Discover Castile-La Mancha
Where can I rent a car in Castile-La Mancha?
Book your dream car for Castile-La Mancha from the comfort of your own home. In this way you can start your holiday completely relaxed and right after your arrival in Spain. You can book a rental car in the following locations in Castile-La Mancha:
By rental car to the capital Toledo
The historic old town of Toledo is a UNESCO World Heritage Site and is definitely worth a visit. Get behind the wheel of your rental car and explore the city on your own. The cathedral Santa Maria and numerous other churches and museums are waiting to be explored by you. Leave the rental car for a change and discover Toledo on foot. Get lost in the alleys of the city and discover new things at every corner.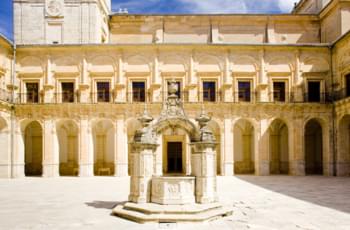 Monastery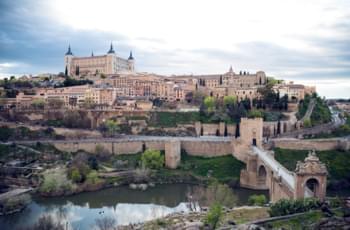 View of Toledo
Discover the tourist attractions of Castile-La Mancha by rental car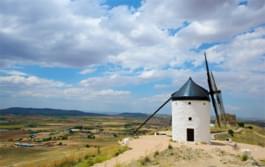 Windmill in La Mancha
The white windmills are typical of Castile-La Mancha. But the region also has other highlights to offer in addition to an exciting landscape. Drive with your rental car to the following attractions:
Alcázar
Hanging Houses of Cuenca
San Juan de los Reyes