Compare the offers for car rental in Cape Town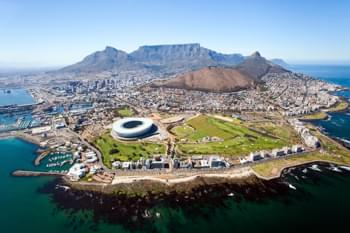 Are you planning a holiday in South Africa and want to explore Cape Town and Johannesburg? Rent a rental car in Cape Town and get to any city quickly and flexibly. At Driveboo.com you can compare car rental companies in Cape Town and easily book online before you rent a car. So you can save time and money by comparing offers and finding a cheap rental car for your holidays in South Africa. In our online comparison website, you can choose between car categories such as SUVs, compact cars and other vehicle categories. Just rent the right car for your holiday. A rental car in Cape Town allows you to explore all the sights of South Africa in a comfortable way. The Airport Cape Town is located about 22 kilometres from the city centre. Cape Town has a variety of attractions to offer. It's almost an ordeal to make a choice when your holiday in the city is of short duration. Check the car rental offers in Cape Town.There are some places of interest that you should not miss.
Things to know about renting a car in Cape Town
Rental car insurance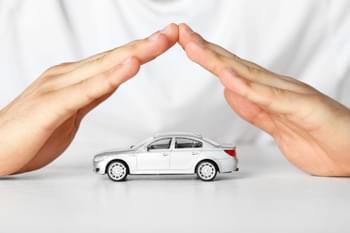 The right insurance for your rental car
Take a look at the car rental offer in Cape Town even before you pick up your car at the airport in South Africa. You can save money when booking early online. You should select insurance so that you can spend your time in another country without worrying. A fully comprehensive insurance is advisable for a rental car in South Africa. This insurance covers all damage caused by yourself. Excluded from this are damages caused by gross negligence, loss of the key or transmission damage. A third party liability insurance with sufficient coverage for your affordable rented car is also required. This insurance covers damage to persons and objects caused by you, except for those in the rental car. Before using the car rental service, find out about an insurance policy that is suitable for you. Take a look at the different offers of your car rental at Cape Town Airport and choose a rental car that fully meets your needs.
Deposit
If you want to explore Cape Town, Johannesburg and the surrounding area of South Africa with a rental car, you will have to pay a deposit to the car rental company. In most cases, the deposit is the amount of the excess you have agreed to pay before you pick up the rental car from the car rental company. In this way, you can cover the deductible by the deposit in case of damage. The amount of the excess varies according to car rental, vehicle category and country. It varies between 300 and about 2.000 euros. Check offers, rent a car for less and discover Cape Town, Johannesburg and surrounding area in South Africa.
One-way rental
One-way rentals are a suitable solution if you do not have to return to the starting point at the end of the trip. Therefore, the one-way rent is suitable for all those who only travel from A to B, or plan a trip without return. Even those who land at an airport, but continue to fly from another airport, can book a car cheaply with the one-way rent. A big move to another country can be done in this way. Are you planning a round trip through South Africa? Even then, the flexible one-way rent can be suitable for you.
Additional driver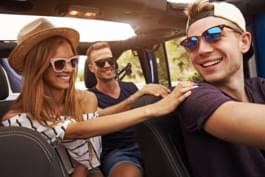 More fun with the additional driver option
If you are travelling with several people, an additional driver is often an advantage. Especially if you travel longer distances, it makes sense to specify an additional driver who can relieve you of the burden. If you intend to hand in the tax during the trip, it is necessary to register the additional driver with the car rental company. Failure to do so will invalidate the insurance cover in the event of an accident. This can be expensive for you. Therefore, please register additional drivers. Check offers carefully, book cheap rental cars and pick them up at Cape Town airport.
Cape Town - Your summer in South Africa's capital
You want to go hiking, drink wine, surf or just relax on the beach? Then Cape Town offers the ideal destination for you in summer. No matter what you are looking for, with a suitable rental car at your side your stay in Cape Town will be unforgettable. Take a walk along the Sea Point Promenade or have a sea view picnic with an exquisite wine at one of the many popular wineries in and around the city. Explore the many beaches in the area with your rental car, or if you like excitement, board and ride the waves at the popular Muizenberg surf spot. Cape Town is also culturally rich with a variety of markets with local and international products, art exhibitions and especially in summer with countless music festivals. Enjoy the view over the city on a hike to the famous "Lion's Head" right next to the 2000m high Table Mountain that towers above the city.
Traffic rules in South Africa - what do I have to observe in Cape Town?
In Cape Town, Johannesburg and all of South Africa there is left-hand traffic.
The speed limit in urban areas is 60 km/h, outside urban areas 100 km/h.
On the motorway, a maximum speed of 120 km/h is allowed.
The blood alcohol limit is 0.5.
Wide range of excursion possibilities by car in Cape Town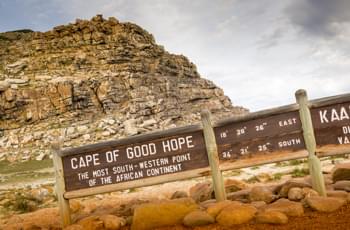 Cape of Good Hope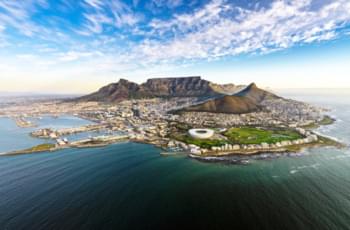 View on the Table Mountain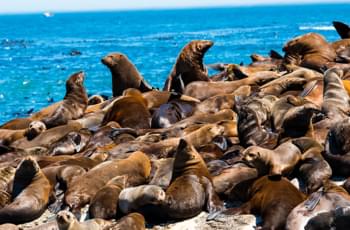 Seal Island
Cape of Good Hope
In the surrounding area there are several places of interest, which you can reach by car more comfortably. For example, the Cape of Good Hope. The Cape of Good Hope is one of the most enchanting places in the world. I'm sure you've heard something about the Cape. Many ships have already sunk there and the Indian Ocean and the Atlantic Ocean meet here. Most of the year, however, the sea is calm and allows a wide view into the distance. A visit to the southernmost point of Africa is a must if you want to explore the Cape of Good Hope with your rental car. Plan plenty of time when you visit the Cape, as there is a lot to discover on the way with your rental car.
Table Mountain
The Table Mountain is 1,086 m high and located in the middle of the city. It is also one of the seven natural wonders in the world. The motif of the skyline including Table Mountain in the background is one of the most photographed. Your rental car will take you to the foot of the mountain. From there, you can take a modern cable car up to the top and see an enormously large plateau, on which some endemic plants can be found. On the well-maintained paths, you can hike many kilometres and enjoy the beautiful view that is waiting for you.
Seal Island Duiker
Seal Island Duiker Island in Cape Town Five kilometres from Cape Town lies the seal island Duiker Island, which is probably known to everyone. Today, the island is a symbol of the struggle against apartheid and has been shaped by a name - Nelson Mandela. The island has been a museum since 1997.