Where can I pick up the rental car?
When arriving at Christchurch International Airport (CHC), you can directly pick up your hired car at the rental car station. You also have the option to pick up the car at a local rental station, for example in Timaru or Christchurch. Rent a car of your choice and compare price offers online on Driveboo.com to find the best fitting offer for your stay in New Zealand.
Explore Canterbury with your rental car
The region of Canterbury is located on New Zealand's South Island, which is well-known for its clear lakes, snow-capped mountains and grassy plains. In the list below, you will find sights to explore in Canterbury:
Mount Cook
Lake Tekapo
Tasman Glacier
Church of the Good Shepherd
Aoraki Mount Cook National Park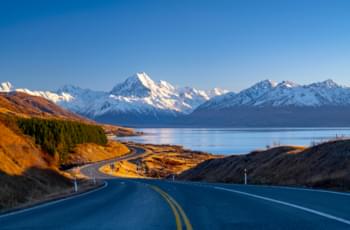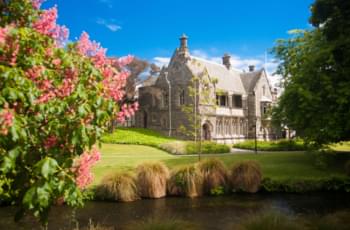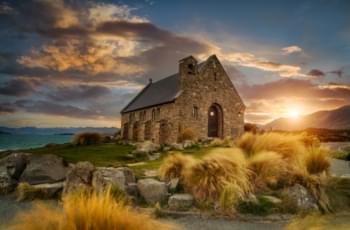 Additionally, you will experience the many benefits of having a rental car in Canterbury. For example, you are flexible and independent of public transport, which means that you will be able to explore the sights at any time you want. Another advantage is, that the destinations are far apart from each other, that means that you can explore more of New Zealand at your speed, which makes it easier for you to plan your stay in Canterbury, rather than relying on touristic groups.
One-way rentals
If you hire a car only for one way, then it is called one-way rental. You pick up your rental car at one location but return it to another location. For example, you may pick up the rental car at Christchurch International Airport, but depart from another airport, such as Dunedin International Airport. Then you can return the hired car at a different rental station.
Why should I rent a car in the Canterbury region?
Freedom of movement
Money-saving
Comfort
With a rental car, you will experience many advantages in the Canterbury region. For example, being able to move independently and flexible off public transport. Moreover, you can save money by making your reservation at a hotel located a little bit further from the city centre and rent a car. The money you save would compensate for the car rental price, besides you will enjoy the freedom of movement.
A car rental allows visiting remote places, hidden trails or restaurants with a view, impossible to get to by taking a taxi or a bus. These special places are usually inaccessible by bus. Also, there is nothing better than a car waiting for you at the railway station or airport. Nothing more comfortable than not having to carry your luggage to the bus, tram or underground, or paying taxi airport additional charges for it.
Speed limits in New Zealand
ALWAYS REMEMBER TO DRIVE ON THE LEFT SIDE OF THE ROAD
Car hire Canterbury: Which car rental companies are in Canterbury?
Avis
Budget
Europcar
InterRent
Hertz
Enterprise
Tui Cars
Sunny Cars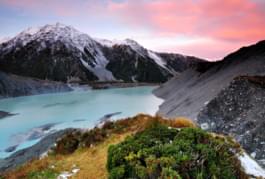 All well-known car rental agencies are represented in Canterbury. You can simply book conveniently online via Car Rental Check and compare the offers of the different providers. Then the company will provide your car at your desired location, for example at the Christchurch International Airport (CHC) or it can be delivered to your accommodation, according to your wishes. When the car is handed over, you will have to pay the deposit for it, which you will get back at the end of your vacation. Then you are ready to explore Canterbury independently with your rental car.
When hiring a rental car, a deposit is required
Deposits are always paid when you pick up the rental car, for example at the Christchurch International Airport. After returning the car to the rental station, the deposit will be immediately refunded. If you have chosen the option of hiring the car with comprehensive insurance without any excess; and there is some damage found on the car, for example, due to a small rear-end collision, you will still get the full deposit refunded. With this sort of insurance, it does not matter if you have to pay the deposit. We recommend, renting a car with high insurance is cheaper than paying the costs for an accident and not getting the full deposit refunded.