Car rental in Cala'n Bosch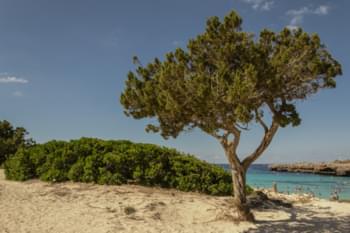 Cala en Bosch
Cala en Bosch or often spelled Cala'n Bosch is a popular resort on the also very popular Balearic island of Menorca. With a rental car you can comfortably explore the island, as it is also not very large and thus perfectly suited for a short vacation. With Driveboo.com you can compare the prices and offers of the different car rental companies and find the right vehicle for your trip. Book today from the comfort of your home and pick up the rental car after your arrival in Menorca. Thanks to our many years of experience as test winners in price comparisons, with us you benefit from the cheapest offers and the best value for money.
Explore Menorca by rental car
Menorca is one of the Balearic Islands that can best be explored with a rental car. Located east of Mallorca, the small but still very attractive island has a lot to offer to its visitors. Although the island is very clear, it is worthwhile to be on the road with your own vehicle to save time and get the most out of your vacation. But what should you have seen on Menorca?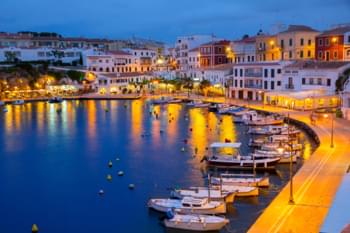 Port in Mahón
The capital of Menorca, Mahón, is definitely worth a visit. You can park your rental car on the outskirts of town for a tour of the old town and then explore Mahón on foot. Stroll through the alleys and be enchanted by the picturesque streets and buildings built in the British style. Visit the Plaça de la Constitució with the famous Church of St. Mary and its 19th century organ. You can also visit the town hall here, which was built in the Renaissance style. In the evening you should visit a cozy tapas bar and end the day there with a glass of sangría and delicious appetizers.
S'ALBUFERA DES GRAU NATURE RESERVE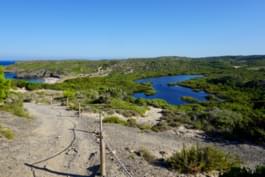 Nature Reserve Menorca
Right near Mahón, you will find the charming village of Es Grau. By rental car it is only 10 kilometers from Mahón. So after a visit to the old town, you can drive straight on and spend the afternoon in nature. Es Grau is located in the nature reserve S'Albufera des Grau, where you can make especially good hikes. At Platja des Grau you can swim undisturbed, since the beach is inside a protected bay and is about 500 meters long.
SUNSET AT CAP DE FAVÀRITX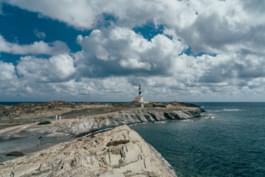 Cap de Favàritx
Also near the nature reserve, you will find another great place. Our secret tip is to enjoy the sunset at Cap de Favàritx. The area is also located in the S'Albufera Es Grau Natural Park. The cliffs at Cap de Favàritx offer a great spectacle for a sunrise or a sunset. You can also visit the lighthouse here and even walk around it once and enjoy great views.
How to book a rental car properly?
You can book the rental car from the comfort of your home and thus prepare for your trip in advance in the best possible way. Booking a rental car through Driveboo.com is very easy: thanks to our filters, you can select the services you need, specify your personal preferences regarding travel dates or vehicle characteristics and find the right offer for you. We compare numerous offers from different providers for you and guarantee that we can find the cheapest deal for you.
What should you pay attention to when booking?
Book the right insurance
Select the right vehicle category
Add the additional services you need (GPS, automatic gear shifting, etc.)
Valid credit card for the payment of the deposit
Valid driving license for the destination country
Enjoy spring in Cala'n Bosch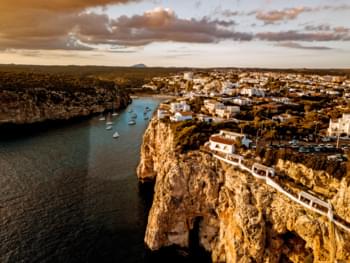 Coast in Menorca
Spring in Cala'n Bosch, Menorca, has something magical according to many visitors. When it starts to get warmer and nature blossoms, you can enjoy great vacations in Menorca. The island is not very cold during the winter months either, but nevertheless, more life comes back in spring. In spring we recommend you to spend as much time as possible outside. On warm days there is nothing to be said against a swim in one of the numerous bays or on the beautiful sandy beaches of the island. If you prefer to get active, you can also go sightseeing. Drive with your rental car, for example, to Son Mercer de Baix, a historic settlement that was built in the years 1400 and 1000 BC. Alternatively, you can go hiking in the S'Albufera Nature Reserve.
Where can I pick up my rental car in Menorca?
Should you reach the island by plane, it is recommended to pick up the car directly after your arrival. In this way, you can secure favorable prices on the one hand and on the other hand you can drive off directly after your arrival and get to your destination in Menorca. If you are already on the island, there are numerous other alternatives where you can pick up your rental car.
We always recommend booking in advance. This way you will ensure firstly the availability of the vehicle and secondly also cheaper prices than if you would book directly on the spot.