Discover Belarus by rental car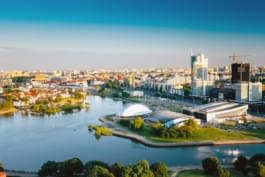 View over Minsk, Belarus
Belarus may not be at the top of many people's travel lists, but the country has more to offer than you might suspect: castles, museums, parks and much more. A rental car is the most comfortable way to travel in Belarus. Don't hesitate to visit our portal Driveboo.com to book the perfect rental car for your holiday in Belarus. Look forward to an unforgettable trip by rental car in Belarus.
Driveboo wishes safe travels!
Where can I find car rentals in Belarus?
If you book your rental car for Belarus from home, you can pick it up directly from one of the stations. You have the choice to pick it up either upon arrival at Minsk International Airport (MSQ) or at one of these locations:
It is best to take out fully comprehensive insurance without excess for your rental car. In this way you are fully insured in the event of damage and can enjoy your holiday in Belarus stress-free.
Which highlights can be admired in Belarus?
In Belarus there are countless sights waiting to be discovered by you. Get into your rental car and visit all the highlights that are on your individual travel list. What do you think of the following sights: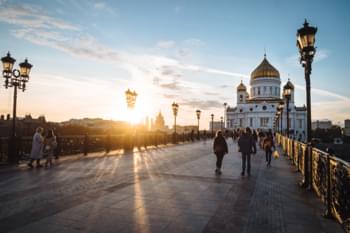 Discover the highlights of Belarus
Castle Mir
Castle Njasvizh
Naratsch
Belarusian Great Patriotic War Museum
Belovezhskaya Pushcha National Park
Severn Valley
Muziejny Komplieks Dudutki
Trinity Hill
Severn Valley
Discover exciting cities outside Belarus by rental car
Discover other exciting cities outside Belarus by rental car. How about a visit to Lithuania, Poland or Ukraine? With a rental car you will always be flexible and able to arrange your trip individually. In the table below you will find some exciting cities and their distance from Minsk International Airport.