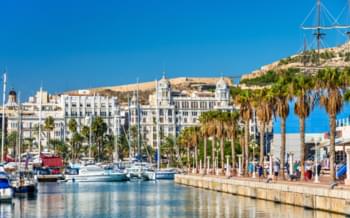 Alicante Airport Car Hire Booking
Book a rental car for a week
You can get a cheap rental car from as little as 38 $ per week. We compare the prices of all major car rental companies in Alicante and show you the best deal, so you don't waste a lot of time when booking.#
Book a rental car for one day
If you need a rental car for one day only, you can rent it for as low as 6 $ per day.
Book a small car
Small cars are especially popular for vacations in Alicante. You can rent them for as little as 38 $ per week.
Book a family car
If you are traveling to Alicante with the whole family, a family car is also suitable, which you can rent from 78 $ per week. In this rental car you have enough space for a lot of luggage.