Rental car Papua New Guinea: Fancy an unforgettable adventure?
If you feel like an unforgettable trip with a rental car, then you should visit Papua New Guinea! Papua New Guinea is one of the most remote countries in the world and is certainly not at the top of many people's travel lists. But the mysterious country has a lot to offer. Take a rental car and convince yourself. You can find the right vehicle for your trip to Papua New Guinea on Driveboo.com. Book your dream car conveniently online in advance and pick it up at one of these locations:
Lae
Lae Nadzab Airport
Kavieng Airport
Lihir Island Airport
Atkamba Airport
Rabaul Airport
Things to know about Papua New Guinea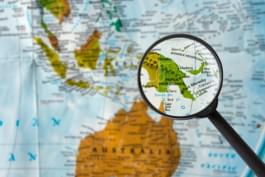 Discover Papua New Guinea
Papua New Guinea is the third largest island state in the world in terms of area and lies in the southwest Pacific. The capital of Papua New Guinea is Port Moresby and besides the main island there are over 600 small islands. About 700 - 1000 different ethnic groups with different languages and cultures live in the country. An incredible variety of landscapes awaits you, of which many places are still completely untouched. Discover dense jungles, volcanoes, beaches and a fascinating underwater world. Get behind the wheel of your rental car and start your own personal expedition to Papua New Guinea.
Which highlights should I not miss in Papua New Guinea?
If you just want to relax and hang around, you will be wrong in Papua New Guinea. The island state is only for real adventurers and all those who want to get to know new cultures, breathtaking nature and unusual rites.
Port Moresby is the capital of Papua New Guinea. Drive your rental car to the botanical garden or visit the National Museum. And don't miss these spectacular places:
Dobu
Doini Island
Rabaul caldera
Milne Bay
Ulawun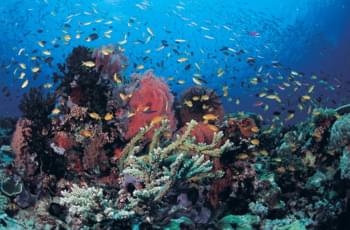 Underwater world in Papua New Guinea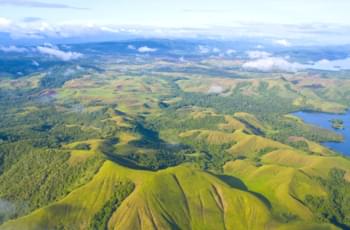 Go for a hike in the jungle of Papua New Guinea
Hike on the Kokoda Track
Climb Mount Wilhelm and Mount Giluwe
Observe volcano Tavurvur
Go snorkeling in Kimbe Bay
Go for a dive in Samarai
Cultural festivals (called SingSings)