Rental car Mozambique: Destination for nature lovers
Do you fancy breathtaking nature, fantastic beaches, colonial buildings and a fascinating underwater world? Then book a rental car and drive through Mozambique. With a rental car you can also discover the Big Five in one of Mozambique's national parks. Visit the capital Maputo by rental car and stroll through the fish market. No matter how you imagine your perfect trip to Mozambique - with a rental car you are always flexible and can drive independently to all your desired destinations.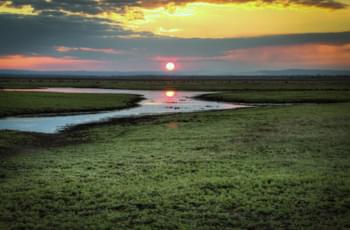 Sunset in the national park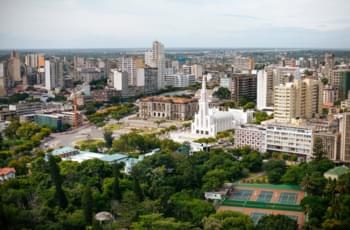 View of Maputo
Which airports are there in Mozambique?
Mozambique has the following airports:
What are the top destinations in Mozambique?
Maputo is located by the sea in the southeast of Mozambique and has some beaches where you can dance into the night with the locals. Drive to the Revolution Museum, the Museum of Local History or explore the Portuguese colonial city on foot. From Maputo you can also take the ferry to the island of Ihaca, where water sports enthusiasts will find what they are looking for.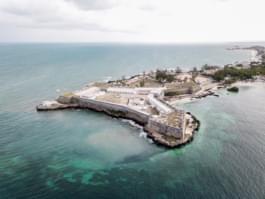 Fort San Sebastian
Although the Ilha de Moçambique is only a few square kilometers in size, it is a melting pot of African, European and Arab cultures. Here you can visit St. Paul's Palace or Fort Sao Sebastian or stroll through the streets of the city of Makuti and admire numerous buildings from the Portuguese colonial era.
The Limpopo National Park is a joint project of the states Mozambique, South Africa and Zimbabwe. The best way to visit the Limpopo National Park is to rent an SUV as a rental car, as you will have no problems on unpaved roads. Here you can observe elephants, zebras and wildebeests.
THE DREAM BEACHES OF MOZAMBIQUE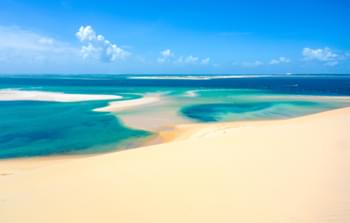 Beautiful beach in Mozambique
Of course, a few days at the beach should not be missing during a holiday in Mozambique. Here you will find some tips for dream beaches that you should definitely visit with a rental car:
Bazaruto Archipelago (Bazaruto, Magaruque, Benguerra, Santa Carolina and Bangué)

Inhambane Coast

Quirimbas Archipelago