Car rental Mongolia: Looking for an adventure?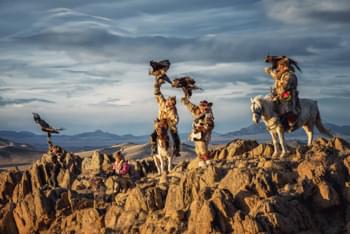 Discover Mongolia
If you feel like a little adventure, you can plan a trip through Mongolia by rental car. The tourist infrastructure in Mongolia is still underdeveloped. But if you travel to Mongolia, you won't be able to get out of your amazement. Discover grass steppes, mountains, nomadic families and the capital Ulaanbaatar. If you travel through Mongolia by rental car, you will experience much that you can tell about for years to come. You can find the right vehicle for your trip to Mongolia on Driveboo.com.
What is the best way to travel to Mongolia?
The easiest way to travel to Mongolia is by plane. You can book a rental car from home and pick it up at one of the following airports. In this way, you are mobile in Mongolia right from the start.
Highlights of Mongolia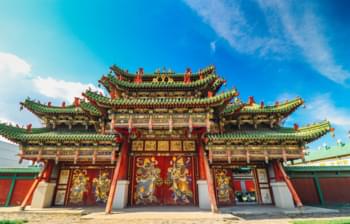 Bogd Khan Palace
Ulaanbaatar is the capital of Mongolia and a major political and cultural center. Discover numerous monuments, theaters and museums. Drive by rental car to the Peace Bell or the Süchbaatar Mausoleum. And don't miss these sights:
Gandan Monastery
Sukhbaatar Park
Bogd Khan Uul
National Museum of Mongolia
Hustain Nuruu National park
In Hustain Nuruu National Park a picturesque hilly landscape awaits you, not far from the city of Ulan Bator. The area is best known for the reintroduced into the wild Przewalski horses - the last surviving primeval horses. With a little luck you will be invited to a glass of airag at one of the nomadic families and get an insight into the life of this wandering people.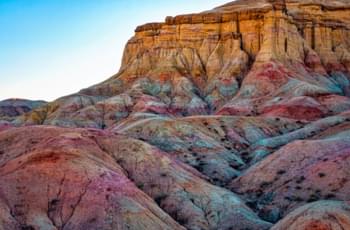 Colourful rocks in the Gobi Desert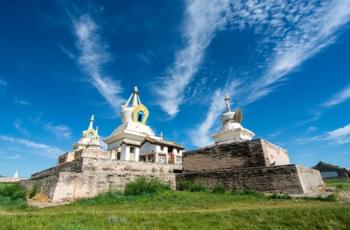 Karakorum Temple
Erdene Dsuu
Orchon Valley
Bajandsag
Yolyn Am
Karakorum Temple
Gobi Desert