Discover the diverse country of Bangladesh by rental car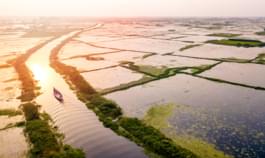 Sunset in Bangladesh
Those who do not feel like mass tourism should book a rental car and explore the small country Bangladesh. Bangladesh is mainly known for its textile industry, but the neighboring country of India has many historical attractions and a rich culture as well as a magical landscape to offer. Get into your rental car and get your own picture of the diverse country of Bangladesh. Upon arrival in Bangladesh, pick up the car of your choice at either the capital's airport, Dhaka Airport, or right in the center of Dhaka.
These are the largest cities in Bangladesh
If you want to visit other cities in Bangladesh besides the capital Dhaka, you should not miss these places:
Which highlights should I not miss in Bangladesh?
Drive by rental car to numerous historical sights of the capital Dhaka, such as the Dhakeshwari Temple, the National Parliament or the Sixty Dome Mosque. Also visit Ahsan Manzi Palace and Fort Lalbag or take a walk in Ramna Park. The "New Market" is also a bargain hunter's paradise, where you can get all kinds of ingredients and items.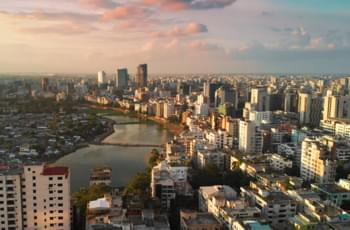 Dhaka Skyline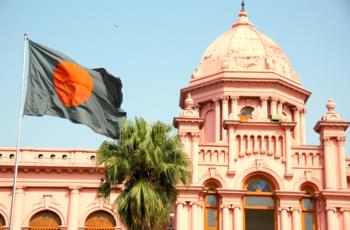 Discover Dhaka
The city of Sylhet is located in the northeast of the country. It is known for the natural beauty of its landscape and its impressive tea plantations. By rental car you can also visit various mosques and mausoleums. On a trip to Sylhet you should also visit the old royal city of Jaintiapur.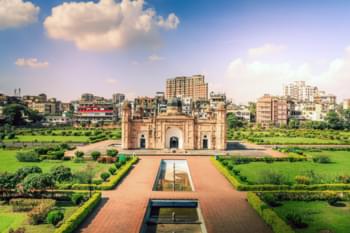 Lalbag Fort
Furthermore, these highlights are definitely worth a visit:
St. Martin's Island
Lalbag-Fort
Paharpur
Inani Beach
Lawachara National Park
Foy's Lake