Car rental Vágar: Highlights in and around this beautiful region
Vágar is one of the 18 islands in the archipelago of the Faroe Islands. The tourist attractions on the island are excellent and perhaps the best in the Faroe Islands. If you arrive by plane at the "Vágar Floghavn" (FAE), you can easily pick up the hired car at our car rental station. From there, you can experience the benefits of a rental car in Vágar. The greatest one will be, that you can drive and plan your trips independently and flexible of public transport. Most of the destinations are far apart on the island and can sometimes only be reached via car. If you can't pick up your rental car at the airport, our suppliers also have a rental station in the city centre of Sørvágur. Our portal will help you find the car that meets your requirements quickly and reliably. It is important to compare favourable offers as well as to consider individual additional services. So take your time and compare the offers on our portal Driveboo.com.

General tips: Climate on the island
As you may have noticed, it is quite cold throughout the whole year. Due to this weather, it's a good option to have a rental car instead of using public transport because you never know when the weather is rapidly changing and you have the opportunity to leave the destination directly.
Insider tips for Vágar and your rental car
Which sights do I have to visit on the island? The island keeps many secret places you can discover with your rental car. For example, the Sørvágsvatn lake, which is a lake over the sea, surrounded by cliffs offering a fantastic view of the natural spectacle. The hiking paths and streets are well taken care of, so you can easily drive with your rental car to these stunning destinations.
Múlafossur Waterfall
Gasadalur Tunnel
Lake Sørvágsvatn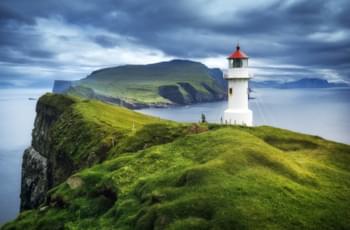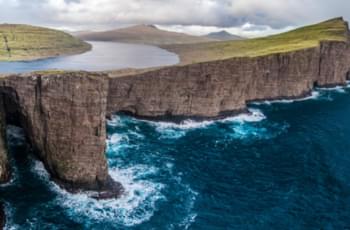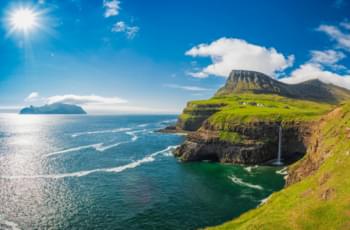 Distances
Are the destinations far apart? The distances between the destinations are very short, which makes it easier for you to connect the visits with your rental car. When you pick up the hired car at the airport rental station, you can directly explore these beautiful places. We recommend visiting the destinations either in the early morning or before sunset. Because at those times there will be fewer tourists and you will experience a spectacular sunrise or sunset.