A rental car booking in Trabzon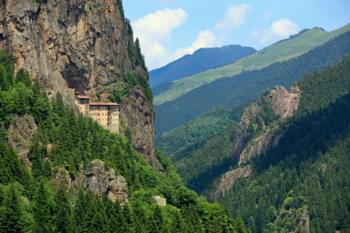 Sumela Monastery
Trabzon is a beautiful city on the Black Sea coast, in the north-east of Turkey. Discover the bays and beaches with your rental car from Driveboo. Traveling by a rental car offers you flexibility when exploring the city. What else is there to discover in Trabzon? The Kackar mountains at the river Ader are lined with forests and wide vegetation. Because of this natural diversity, beaches and mountain lovers will love the black sea region.
With your rental car, you are flexible in your day trips and can discover the landscape as well as the beaches at any time. You shouldn't miss the following sights in Trabzon:
Atatürk Pavilion
Trabzon lock
National Park Altindere
Pineforest Çamburnu
Trabzon and Turkey as a culinary destination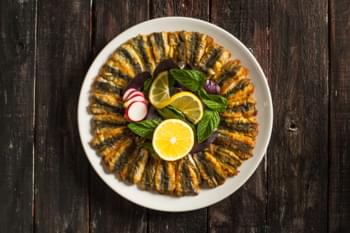 Hamsi, a popular dish from Trabzon region
Everyone who has ever visited Turkey knows about the countries food culture. Fresh fish from the Black Sea region is typical especially in Trabzon. Besides, it is usual in this region of Turkey to refine meals with hazelnuts.
Well-known dishes from Trabzon: Kara Lahana Sarmasi and Hamsi. Hamsi are anchovies which are typically served with Hamsili Ekmek (flat bread) and/or Hamsi Böreğı (borek).
Where can I pick up my rental car?
There are different options where to pick-up your rental car in the region of Trabzon. Here you can see some options.
Pick up your rental car right after your flight arrives at Trabzon airport? There are several national but also international rental car providers in Turkey. When choosing an offer at the airport you can decide whether to pick-up your rental car at a terminal-station or shuttle-bus station.
Pick up in the city center of Trabzon
Do you want to pick up your rental car in the city center of Trabzon? Driveboo's partner stations are also available in the city. Just enter city stations in your search and we will show you rental car partners that best suit you and your trip.
What is the best time to go visit the Black-Sea-region?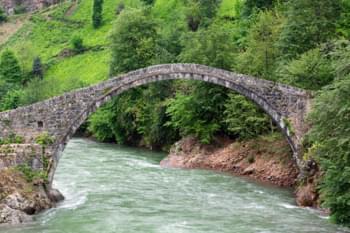 When is the best travel time for Trabzon? Here is some information to help you decide: The best months for traveling to Trabzon are May, June, July, August, and September. On average, the warmest months are June, July, August and September. We would not recommend you to travel during the time from October until March, as these are the months with the most rain. It will be more difficult to enjoy the beautiful nature of Trabzon region during these months.
Here you can see a detailed weather table: