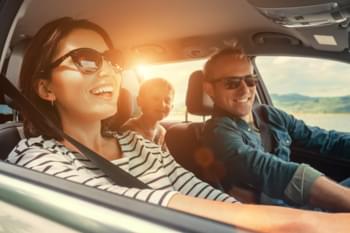 Family vacation in Mulhouse
Book a small car
You can get a small car from as little as 213 $ per week or 31 $ per day! You will find a parking space quickly and easily and can drive carefree through the narrow streets in Mulhouse.
Book a family car
With a family car we guarantee you a carefree vacation! This is available from 400 $ per week. So you have enough storage space and room for all fellow travelers.
Book a rental car for one day/one week
A rental car is available in Mulhouse from already 204 $ per week or 30 $ per day . It is suitable a rental from your first day of travel to be immediately flexible on the spot.