Car rental Dar es Salaam Region: Explore Tanzania on your own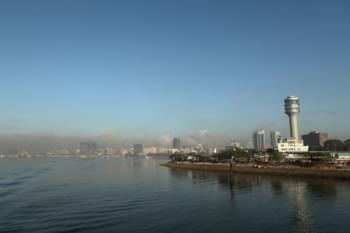 Skyline Dar es Salaam
Would you like to explore the Dar es Salaam Region flexibly with a rental car? Then compare the prices of car rental companies on Driveboo.com today and book your dream car from the comfort of your own home. With a rental car you are always flexible and independent in the port city of Dar es Salaam on the coast of the Indian Ocean. If you wish, you can also explore the rest of Tanzania with a suitable rental car. How about a safari in one of the national parks? Or take the ferry to the popular island of Zanzibar, which belongs to Tanzania. Here you will feel like in paradise. Whatever your plans for the Dar es Salaam Region look like - with a rental car you will always reach your destinations flexibly and independently.
Car rental Dar es Salaam: Where can I get my rental car?
In Dar es Salaam you can collect your rental car from both Dar es Salaam city centre and Dar es Salaam airport. If you arrive by plane, it is worth picking up your rental car right after your arrival at the airport. In this way you are mobile from the start and don't waste your precious holiday time waiting for public transport or a taxi.
These are the highlights in the Dar es Salaam region
The Dar es Salaam region has a lot to offer. Take the wheel of your rental car and visit the following sights in Dar es Salaam:
Masaki
National Museum of Tanzania
Kariakoo Market
Askari Monument
What should I look out for with a rental car in Dar es Salaam and Tanzania?
Go on safari with the rental car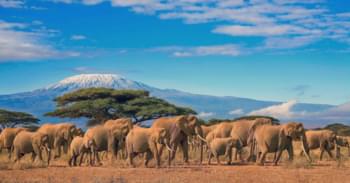 On safari in Tanzania
From Dar es Salaam you can easily reach many of Tanzania's national parks by rental car. If you do not want to go on safari alone, you can also take a guide who will show you all the places worth seeing. Watch elephants, zebras, giraffes, lions, gnus, buffalos and much more in the Ngorongoro Conservation Area, Tarangire National Park or Serengeti National Park. If you are driving by yourself, it is best to rent an off-road vehicle. In this manner you can make good progress even on unpaved roads.
Climb Kilimanjaro in Tanzania
You have a fantastic view of Kilimanjaro from Arusha. If you plan to climb the highest mountain in Africa, most tours start from Arusha. During the hike you will encounter five different climate and vegetation zones. You should be well prepared for this as the ascent will demand a lot from you. But if you dare, you are guaranteed to be thrilled!
Dream Island Zanzibar: You can also book a rental car here
BEACHES
If you want to travel from Dar es Salaam to Zanzibar, it is best to take the ferry or a flight. Immediately after your arrival you can get into your rental car and discover the beautiful beaches of Zanzibar. Drive to the beaches in Nungwi, Paje or Kiwengwa. Here you can not only relax in the sun, but you can also get active if necessary. How about a kitesurfing course, for example?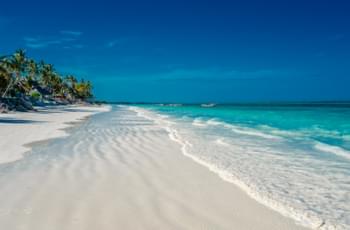 Dreamlike beach on Zanzibar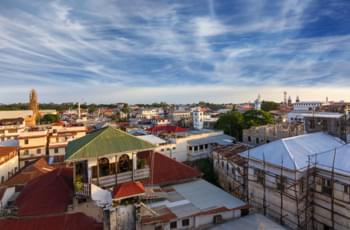 Above the roofs of Stone Town
Stone Town
With Stone Town another highlight awaits you on Zanzibar. Stone Town is the oldest part of Zanzibar and takes its name from the coral limestone that was used to build the buildings. Immerse yourself in the countless alleys with exciting doors and souvenir shops. In the evening, don't miss the sunset from one of the roof terraces and the Forodhani Food Market.
More Highlights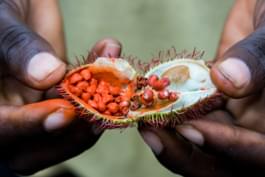 Spices on Zanzibar
On the popular holiday island Zanzibar you can experience so much. If you are travelling by rental car, you are always flexible and can reach your desired places comfortably. Don't miss the following sights and activities:
Spice tour
Fukuchani Village
Prison Iceland
Nakupenda Beach